Past Events
The Carmel Rotary Club has had many events helping both the city of Carmel and all around Hamilton County. Here are some of the projects we've done in the past.
---
Home Place Playground Installation
Over 20 volunteers came over to Home Place Gardens on a Saturday morning in October 2018 to lay mulch on a newly-installed playground, which was part of a $10,000 district grant awarded to HAND Inc. This volunteering effort helped saved thousands of dollars that can now be spent on other projects supporting those in need!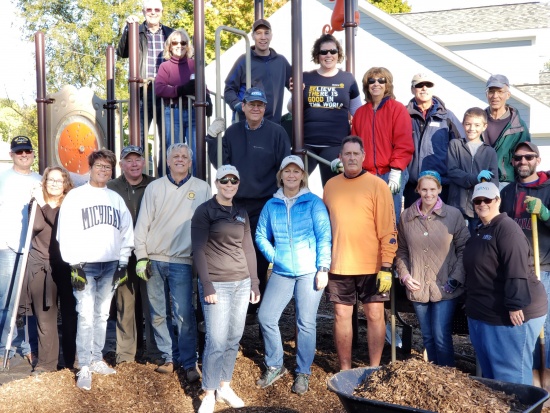 From the press release shared on 8/15/2018:
Home Place Gardens is HAND's seventh affordable rental community in Hamilton County and the first to include housing for families with children: Two of the 10 units at Home Place Gardens are reserved for families who have survived violence and are referred by Prevail Inc. The other eight units will be occupied by seniors age 55 and older.

Including a playground at Home Place Gardens is important because it gives resident families and their guests a recreational option close to home, HAND Executive Director Jennifer Miller said when accepting the grant at Carmel Rotary's August 3rd lunch meeting ... In addition to the Rotary, contributors included 100+ Women of Hamilton County and Meyer Najem Construction. At least one volunteer work day will be scheduled for this fall to prepare the site for play.
---
Habitat for Humanity
Carmel Rotarians partnered with Habitat for Humanity to help build and fund a home in Home Place for someone in need.
(please see our photo gallery for more pictures)
---
BackSacks Project - Weekend Food for Kids
In Indiana, one in four children live in families at or below the federal poverty level. These children often receive assistance from programs operating during the week, such as free and reduced price lunches and after-school services. However, it is over the weekend that many of these children risk going hungry.
BackSacks, a program of Gleaners Food Bank of Indiana, is dedicated to improving the lives of Indiana children by providing BackSacks full of kid-friendly, shelf-stable foods to chronically hungry K-6 students over the weekends. Carmel Rotarians assist at least one Friday a month, helping to pack over 5,000 BackSacks for the program.
Carmel Rotary initiated Gleaner's BackSacks program at one local elementary school during second semester of 2011-12 school year. A District Grant was approved to begin serving a second elementary school in the fall of 2012.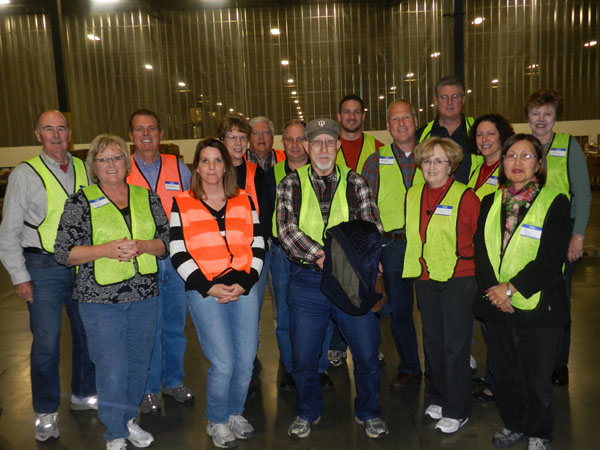 ---
Tools for School Food Sack Project
In partnership with the Tools for School program sponsored by Our Lady of Mt Carmel Catholic Church and Gleaner's Food Bank, the Carmel Rotary is providing a sack of food for Hamilton County families receiving school supplies.
---